We are committed people who work to create more opportunities for Hispanic/Latinos to genuinely access a pathway to sit at the table as agents of transformation in society in the full establishment of God's Kingdom.
The National Plan has developed a holistic program of leadership development that includes accompanying annual conferences by developing strategies to address the development of new congregations, and working on immigration and other critical social concerns. These are not three different stages, or three disparate concerns, but the very context and the clear purpose of the leadership development efforts." – Dr. Justo Gonzalez
As we advance, Leadership Formation continues to be the heart of ministry – without it, the church cannot establish and nurture new congregations, address critical social issues and offer solutions, or develop effective strategies that can make significant impact in the life of the local church.
Rather than accepting just one traditional and historical model for all, the Hispanic/ Latino Leadership challenged the fundamental thinking of our connection and called for others in the region to develop a new and vital generation of leaders equipped with a good understanding of the extensive range of world views, cultural backgrounds, and theological perspectives present in the world today.
---
Lay Missioner
The new digital development process for Lay Missioners (¶269) is composed of a series of community reflection sessions denominated Encounters.
This process seeks to equip the participants with biblical, theological, and practical tools to work as teams with local pastors and laity to develop specific local ministries linked to the Conference Strategy for Hispanic/Latino Ministry.
Leadership Development
The relevancy of the church in being part of the transformation of the world depends on vibrant leadership and, to a great extent, the cultivation of laity into faithful disciples. The success of this process depends on committed and principled clergy who are bold enough to see the Christ in the other.
The Plan for Hispanic/Latino Ministry has learned to reconstruct the formation of our leadership by creating new curricula and the adoption of structural changes.
These new paradigms include contextual and contemporary understandings in identifying, recruiting, equipping, and deploying new relevant leaders within our connection.
Certified Lay Minister
The Certified Lay Minister process (¶268) equips persons who, convinced of their vocation and in response to a ministerial calling, continue the development process to become part of a ministry team with the supervision of clergy to develop new and existing communities of faith.
Certified Lay Ministers are appointed by the Episcopal office in consultation with District Superintendents.
Our Staff
Manuel Padilla
mpadilla@umcmission.org
NPHLM Executive Committee
Bishop Sally Dyck
Bishop LaTrelle Easterling
Rev. Dan Dick
Rev. Ella Luna
Rev. Ismael Ruiz Millan
Rev. Juarez Gonçalves
Laurie Day
Rev. Lyssette Perez
Raul Alegria
Rosie Rios
The Road Before Us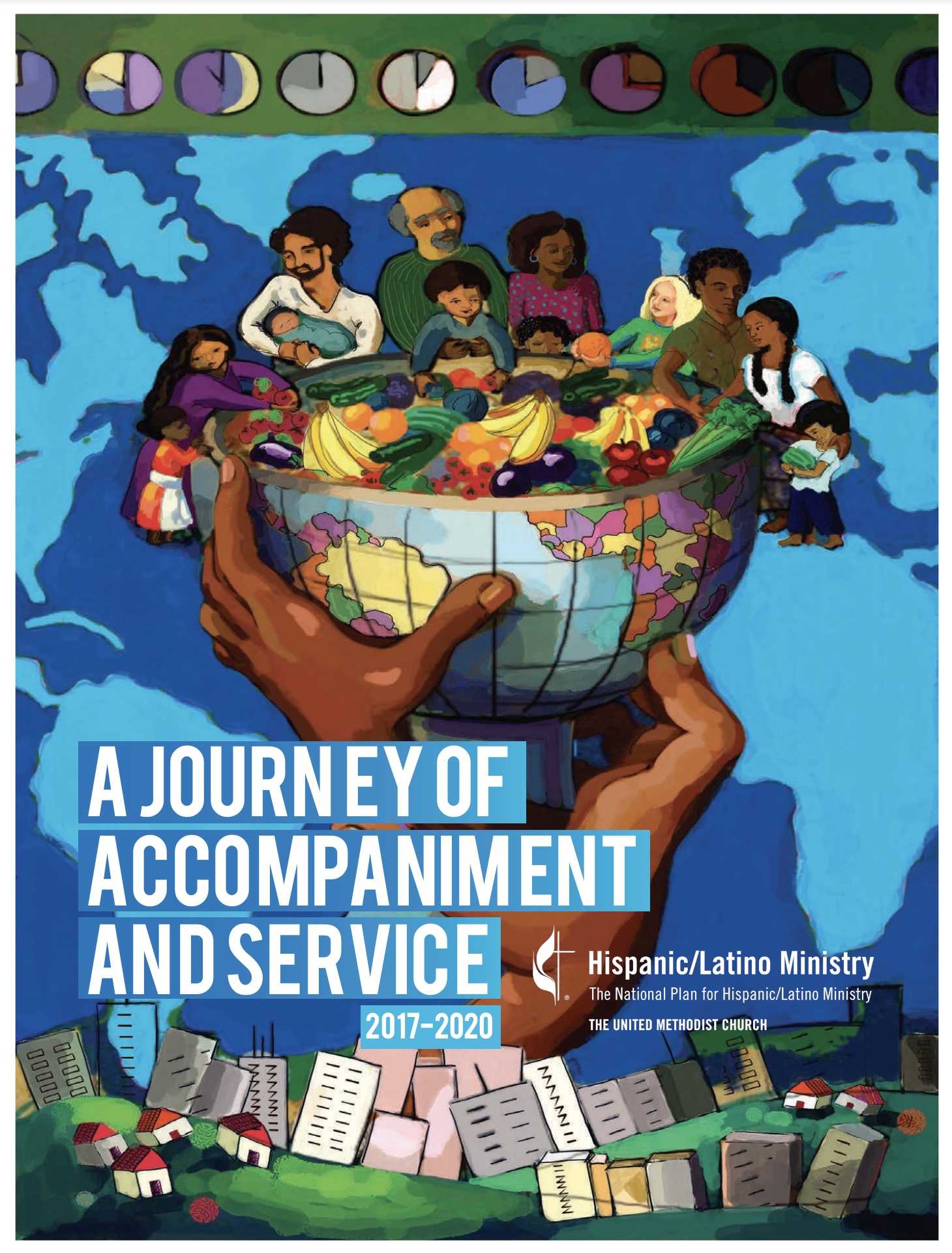 With its dramatic, fast-paced changes and crossroad challenges, the twenty-first century represents for United Methodists another stage in history that puts the faith, values, and convictions of The UMC to the test.
It is a time in which we are called to renew our partnership with God on that timeless vision to create a world in which all of The UMC's members, once transformed by the power of the Holy Spirit, celebrate life in its fullness.
We are slowly but steadily moving in that direction, although there is still a long way to go and much work to be done.
Annual Reports
Milestones
Our Connectional Partners
Annual Conferences
East Ohio
Illinois Great Rivers
Indiana
Michigan Area
Minnesota
Northern Illinois
West Ohio
Wisconsin
Baltimore-Washington
Eastern Pennsylvania
Greater New Jersey
New England
New York
Peninsula-Delaware
Susquehanna
Upper New York
North Texas
Great Plains
Louisiana
Oklahoma
Alabama-West Florida
Florida
Holston
Kentucky
Memphis
North Alabama
North Carolina
North Georgia
South Carolina
South Georgia
Tennessee
Western North Carolina
California-Nevada
California-Pacific
Desert Southwest
Oregon-Idaho
Pacific Northwest
Rocky Mountain
General Agencies
General Board of Global Ministries
General Board of Discipleship
General Board of Church and Society
General Board of Higher Education and Ministry
General Commission on Religion and Race
General Commission on the Status and Role of Women
Ethnic Plans
Asian American Language Ministry
Korean Ministry Plan
Native American Comprehensive Plan
Pacific Islander National Plan
Strengthening the Black Church for the 21st Century
Caucuses
Other Bodies
Justice For Our Neighbors
Immigration Taskforce
United Methodist Women
Duke Endowment