At the Third National Consultation, key leaders and thinkers from across The United Methodist Church, as well as from the broader university and governmental communities, rolled up their sleeves and challenged us to build a better understanding of the rich and diverse future we can create together. It was a time to engage in risky conversation.
If you think most Latinos in the United States generally speak only Spanish and lead lives isolated from the nation's other ethnic groups, think again. English has replaced Spanish as the first language used in Hispanic/Latino families, and a higher proportion of U.S. Hispanics/Latinos are part of interracial or interethnic couples than any other U.S. ethnic group.
Those were just two data points shared at The United Methodist Church's third National Consultation for Hispanic/Latino Ministry, which drew 250 United Methodist leaders March 12-14 to Duke Divinity School in Durham, North Carolina. The consultation took as its theme the Spanglish phrase "El Espíritu de Dios (the Spirit of God) is Upon Us."
The gathering included United Methodists of various ages and races from all five U.S. jurisdictions. It focused on ministries for people not just from Spanish-speaking countries but also those from Portuguese-speaking countries, such as Brazil.
The diverse, dynamic and changing realities of Hispanic/Latino people were the main topics of the discussion groups and plenary sessions. Among them, the consultation focused on nurturing a new generation of church leaders to address emerging realities. About a fifth of those in attendance were young adults.
"The time that we live in is an opportunity for young people, who have an identity forged between various cultures, to build bridges of inclusion and approach," preached Luis Velazquez, a certified candidate for ordained United Methodist ministry.
The consultation, he said, "as a divine dialogue, has great potential to produce many strategies in which we can all reaffirm our commitment to support and accompany the changes in the coming years, as America also grows into its new self."
Keynote Presentations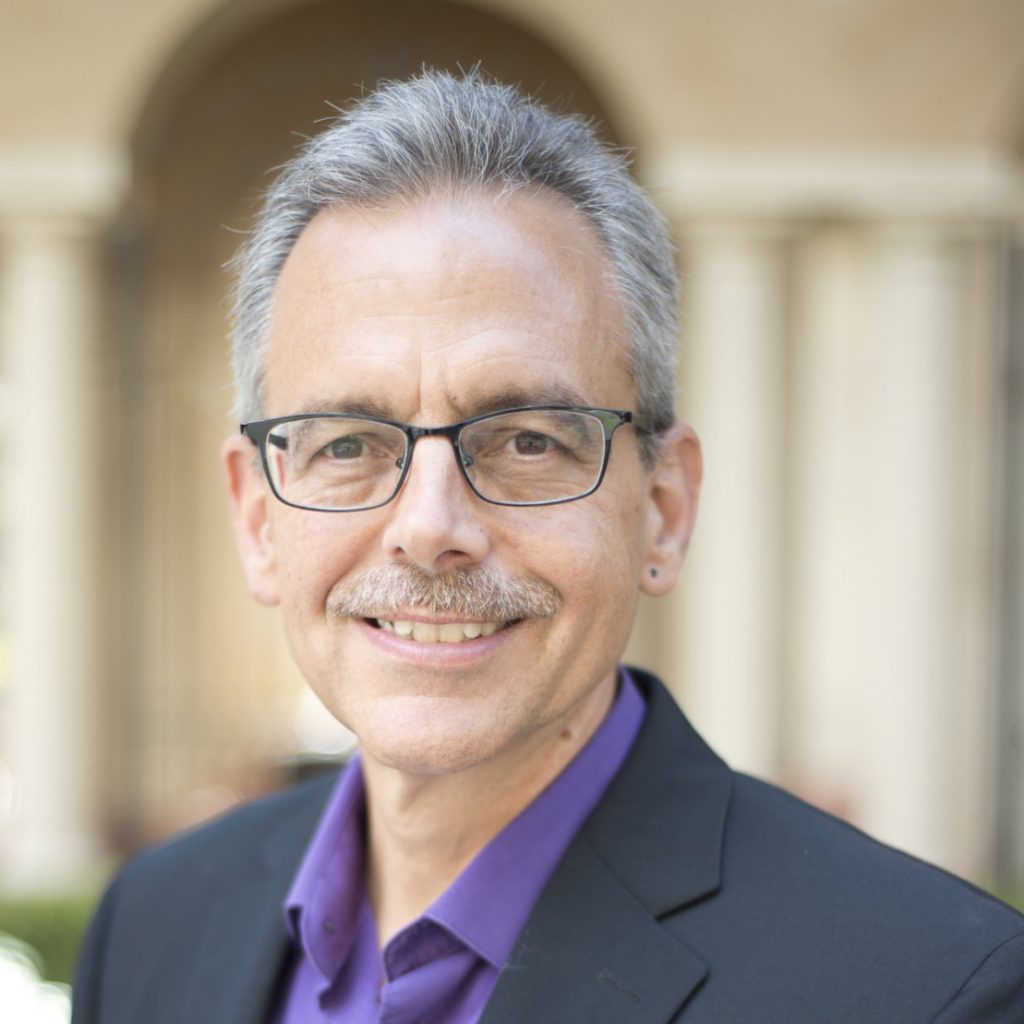 Manuel Pastor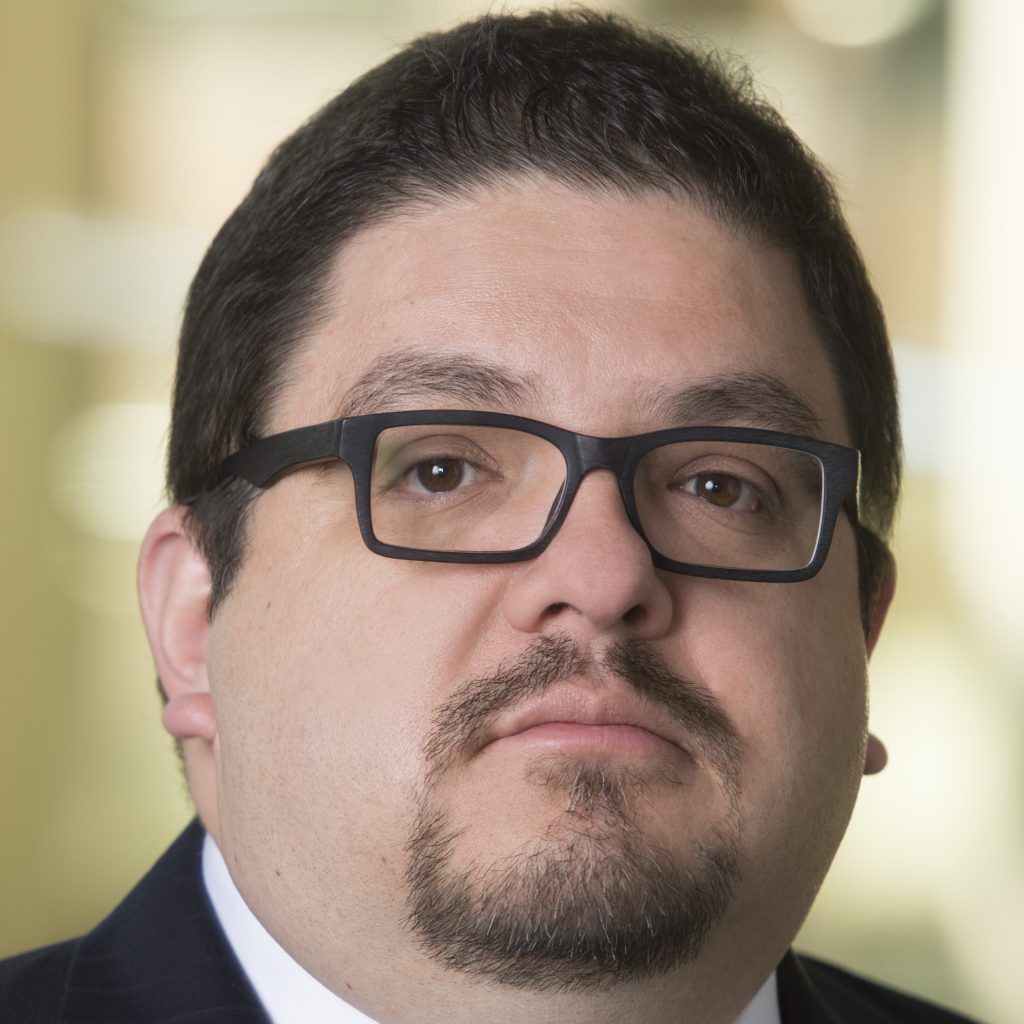 Mark Hugo Lopez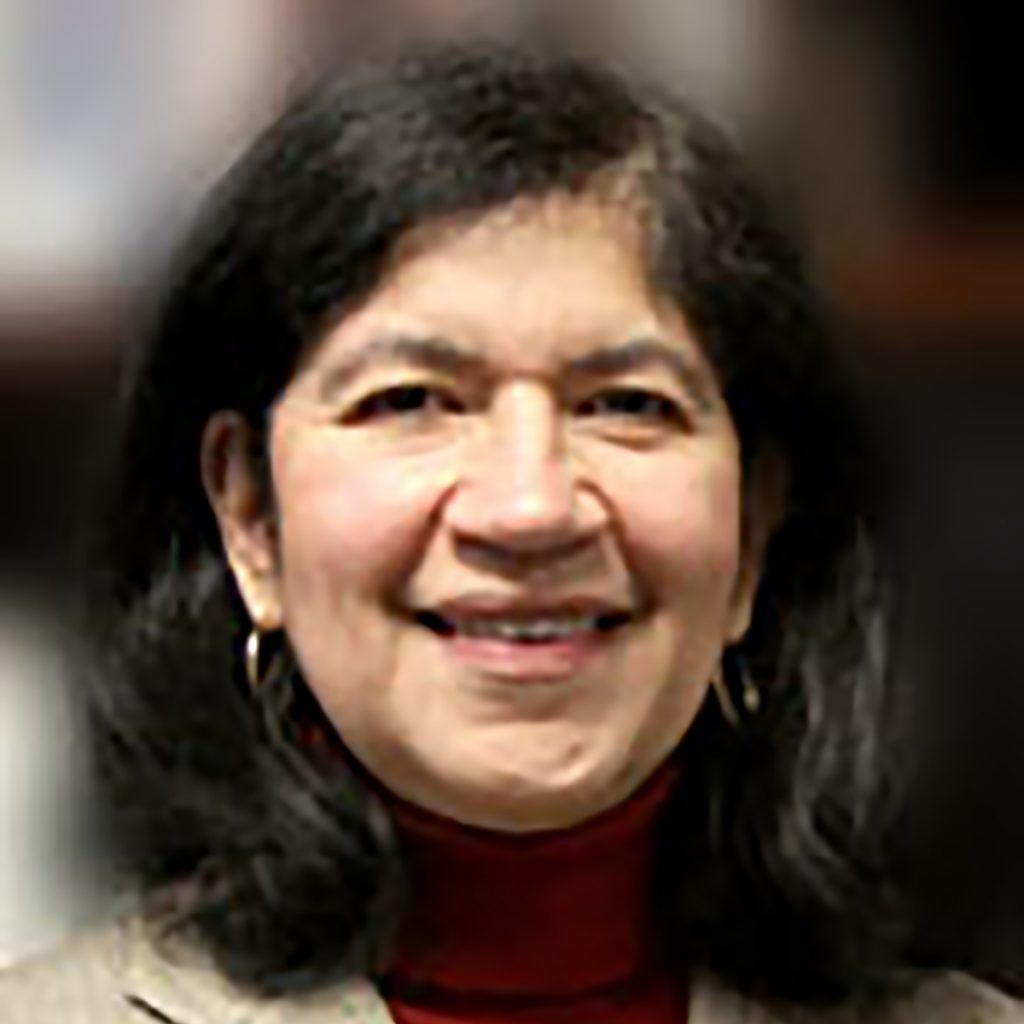 Elizabeth Conde-Frazier
Recommendations
In the last days, I will pour out my Spirit on all people…your young will see visions and your old will dream dreams." – Acts 2:17
The Consulta offered an opportunity to hear all that the Spirit is doing in and through Hispanics/Latins in ministry in the UMC. The process of the Consulta was designed to listen and to communally discern the direction and guidance of the Spirit in our midst. In addition to presentations which gave us input about the current context for ministries by and with Hispanics/Latins, we participated in three facilitated small group sessions and a plenary discussion.
The small groups were organized according to priories identified by the whole Consulta network before the event, including multicultural ministries, youth and young adults, identity, mission, funding mission, ministries in Espanol and ministries in Portugese. There was also an open group with no defined focus area. The first session was an open brainstorm on each group's area of concern. The second session focused on suggested priorities for the Hispanic/Latin ministry plan in the theme area. During the sessions, a notetaker wrote the input from the group in a google document so that the core facilitation team could read the input of the groups in real time. At the end of the second session, the core facilitation team synthesized the input from the groups into the recommendations which were presented at a plenary in which everyone had the opportunity to suggest ways to amend or modify the recommendations. The third group session brainstorming specific ideas for implementing the recommendations including initiatives by the broader church as well as immediate actions that could be taken by local ministries themselves.
The core facilitation team finally incorporated input from the plenary into the recommendations and added the ideas brainstormed in the final small group sessions into the final document, presented on the final day of the Consulta. Key leadership then responded to the document. We continue to solicit input from the broader Hispanic/Latin community in the UMC as we use the recommendations as a working document and provisional plan.
Encounter our young people where they are; accompaniment in a genuine and authentic relationship
Young includes high school and beyond.
We should intentionally seek to discover, develop, and deploy. Identify young people with leadership potential, invest ourselves and resources in our development, and deploy them to the places where they will be able to serve. We must intentionally identify the young people who are being called by God to lead. Do a national level assessment of skills, gifts and passions.
Events for discerning call and follow up with local church
Equip and empower younger generations to live out their life vocation outside of the four walls of the church including integrating Christian values
Promote models of leadership in the family.
National academy for young Hispanic/Latino clergy (and potentially for youth) to affirm and strengthen their missional identity and practices as Hispanic/Latinos.
Provide a resource or program to help second and third generation Hispanic/Latino leaders to improve their fluency in Spanish. CIEMAL; Cal-Pac Spanglish program
Adopt and implement by jurisdiction an intentional event for youth & young adults through UMC Spanglish ministry (a model for a 3-day leadership, mentorship and spiritual growth event)-targeting the most populated geography
Replicate Youth Resurrection– annual event (focus on identity, evangelism and call to ministry) at Holston (TN)-successfully running over 30 years led by pastors
Multimedia interactive, ongoing leadership development
Connect youth with a support network (subsidized) with and beyond the local church in order to keep them engaged with their sense of call,
Promote a culture of affirmation and attention to young people as well as mentorship in the local congregations (by good, strong leaders)
Appreciate relational nature of young people – reflected in their ministry and leadership styles.
Map out opportunities for young people. Make our young people aware of the current programs that GBGM and other agencies offer. Bring programs such as Young Adult Missionaries (GBGM) a tier down and bring it closer to the local church. Awareness regarding available programs and resources must be raised in local district events (eg., district day of learning, etc.)
Gather young leaders thematically to tell of the need that we have for their gifts and skills to be implemented now and not five years down the road. We must provide a space for young people to identify who they are in the eyes of God, for the Spirit of God to help young people identify and realize their potential, and for them to create much needed programs. Can include informal and formal theological education, music and worship that work for youth.
Identify issues about which young people are passionate in the community and engage that issue. This would allow young people to participate and would provide for hands-on leadership development to take place. We must embrace the things that young people are passionate about and provide a space for them to practice them or participate in them
We must help young people organize themselves and provide space for leadership development on their own terms.
Teach young leaders about budgets — establish a budget connecting to NPHLM funding to equip them to understanding how UMC structures work
Young People ministries division at GBOD and other agencies address Hispanic/-Latino challenge and opportunities.
Intentional invitation and involvement at local, district, conference, jurisdictional, and national level, including membership on conference committees and conference delegates. Every older person on a committee brings a young one. Training process for young recruits. Stop recycling leaders.
Hold general boards accountable for intentionally equipping young leadership for bridge-building for cross cultural, intercultural, and multicultural leadership***
Provide a space for young people to sit in positions of leadership in our local churches (church committees, etc.). We must provide a seat for them to sit and participate in our local church table
Provide scholarships to attend conferences
Jurisdictions or Conferences create group to listen to youth and young adults.       Task force with younger and older leaders trained to develop and carry out strategies. Utilizing national resources to strengthen leadership at conference levels.
Mentoring and the resources and training that it requires must become a priority in our Hispanic/Latino churches. We must make connections between the local church and the sources of resources.
Intergenerational partnerships between older and young leaders (meet young leaders in their places, do a ministry together, celebrate the ministry in a corporate worship service). These partners can be from different cultural backgrounds.
Older people assigned to pray for younger people.
Create mentoring curriculum that works for youth.
Create resource links to connect mentors and mentees and opportunities to connect passions and interest to current ministries, locally and globally
Use websites, social media, apps to communicate available resources i.e. via Facebook
Continue this conversation on the current Consulta 3 blog
Hiring consultants or outside corporations to share successful strategies to give our leadership fresh eyes to be more fruitful.
Partner with agencies who have the resources for young people… (eg: US2…Hispanic Young Leadership Academy – (Christian de La Rosa-Boston University)
Re-brand  and re- market the UMC – public relations campaign to reach out to the young Non- churched Hispanic/Latino
Study the Cuban youth movement
Quotes from Groups:
"STARTING TODAY, WE WILL….
Identify potential young people for leadership development
Invite and affirm youth and young leadership
Look at leadership from new perspectives and be willing to try something new
Be intentional about mentoring
Trust that God is forming the church through young leadership!"
"We live in a system that is dominated by chess players! If we sit aside and make a puzzle (at the kids table), but the real adults are playing chess making the real decisions! How not to ignore that it is happening?
Build a common vocabulary among the UMC on cultural competency.
Ensure that the descriptions of Hispanic/Latino communities and ministries in all documents and presentations reflect our full diversity.
Religion and Race organize and coordinate reaching every annual conference session in the US with speaker and teaching sessions (also connect with an outside resource to facilitate cultural competency learning sessions, such as universities)
Conferences share best practices (N.Georgia has a model)
Religion and Race develop a seamless process and set of questions for those going into ministry from the inquiring process, to candidacy, to seminary, to BOOM, to RIM processes
Seminary students serve in internships with a different cultural setting from their own
Seminary courses (including indigenous participation, Latin American history, information on different cultures, real preparation for intercultural ministry)
Summer courses as well.
Continuing education requirements that include immersion experiences (in contexts such as Borderlinks)
Board of Ordained Ministry provide opportunities for growth in intercultural competence (including Hispanic/Latino ministries TODAY); (1) residency include this skills based component in clergy formation (2) leaders of agencies or other groups are provided experiences and coaching (3) appointing clergy to cross-cultural/multicultural/intercultural ministry settings (at least short-term)
Hold local churches and each other accountable to create an environment for safe dialogue, learning and practice – teaching and preaching cultural competency and demonstrating values (e.g. hospitality)
Provide resources for local congregations including training, ways to connect with local experts, coaching, and translators (at a conference level). Coaching could be to equip local churches to relocate, moving into the local neighborhoods that have Hispanic latino people, migrant workcamps, apartment complexes, farms, etc. Coaching should be available for a long period of time (5-10 years).
Cohorts at all levels for relationships and collaboration to take place across the denomination (space for cross-pollination of ideas)
Young Hispanic/Latino clergy initiatives
Train Cabinets on Eric Law's respectful communication, kaleidoscope Bible Study and mutual invitation techniques – they train clergy, clergy use in churches.
In these contexts, address privilege and how to use power/privilege – create space for experiencing our neighbor's position/stories—space for holy dialogue
Finding ways to connect local churches [church to church] for mutual learning – covenant partnerships and exchanges.
Provide a network for our youth to visit churches within the connection. Immersion cultural experiences for young people are needed at the local church level.
Create inter-faith dialogue opportunities
Creating community events to connect with people and learn about each other in the process
Think-tanks of pastors/leaders serving the Hispanic/Latino community
Digital space to continue the conversation, collaborate and share best practices.
The UMC is a culture – marginalized leaders and groups need training in cultural competency with the UMC to access resources.
Develop and implement an Intergenerational mentoring program and network to strengthen our Wesleyan identity. (Mentoring, coaching, local-conference-national).
Creating a proactive program to equip and prepare mentors, including active listening to discern what level of mentoring is needed.
Mentors need to train other mentors. Train young people now so that will be ready in the future.
Requirements for mentors – authenticity (walk alongside), honesty, passionate about mentoring, emotional intelligence, bravery, commitment to their own growth – define the qualities need for a particular person and purpose
Institutional body proactively facilitate training and develop competent mentors for Hispanic/Latino leaders
Mentee also needs to take ownership, take responsibility, make contacts after initial.
Mentoring during ordination process (help streamline), discernment about vocation/placement, letter of recommendation
Mentors for laity as well.
Unofficial mentors to connect people together with similar interests, questions, or cultures and also introduce people to each other.
Mentoring for a time period (from a meal to ongoing)
Coaching a team or cohort
Find resources in and out of the UMC to assist e.g. Subscribe to John Maxwell team
Mentor the mentors (avoid burnout).
Change the word recognizing to Empower/employ/deploy/appoint so that recognition results in an "Equal Opportunity" recruitment standard of intentional inclusion of Hispanics/Latinos as district Superintendents, the election of Latino bishops etc.
Incorporate the following contributions of the Hispanic/Latino church: an inherently diverse (mestizo) cultural background, rich and vibrant music, theological/intellectual traditions, contextual/pastoral experience, a different hermeneutical perspective of reading the bible, intercultural experience. One example: The four programmatic UMC agencies and the National Plan commission Hispanic/Latino native speakers to create materials in the areas of VBS and Sunday School, Discipleship, lay leadership training, theology, worship/music and the lectionary which will both provide more resources to ministries in Spanish as well as bringing new perspectives to the whole church.
NPHLM executive committee work with Conferences to create a place where multicultural congregations can share their stories; a center for resources, persons, contacts, examples, models — an environment where our own conferences can see the ministry that is being done in local Hispanic/Latino churches beyond statistical reports
Open spaces to celebrate and affirm the efforts and accomplishments of the different generations within the Hispanic/Latino community that are making a difference in our communities and the world.
Create spaces where people are affirmed for who they are (the whole Hispanic/Latin community in its complexity and diversity).
Develop and deploy HIGH QUALITY curriculum that educates and celebrate our identities as Hispanic/Latino United Methodist Church.
Develop "TED Talk style" high impact presentations that address the adaptive challenges of the Hispanic/Latino community in the US and PR, from a Wesleyan perspective (lift up our voice to the world).
Develop and deploy worship resources that are relevant to the Hispanic/Latino realities and would be valuable for the whole church to experience. (Through media that is flexible and allows for quick distribution).
Deploy funds for innovation in ministry that honor our DNA but that are relevant to the needs of the community.
Develop High Impact video stories at UMC.org (English/Spanish) highlighting our stories and gifts as a Hispanic/Latino church.
Develop a directory of Hispanic/Latino leadership that would provide us with an opportunity to draw from our own resources.
Build digital spaces (podio, google chat etc.) where we can connect with Hispanic/Latino leaders, inviting them to contribute to the growth of our congregations and ministries or ask for collaboration.
Advocacy for Hispanic/Latino delegates at General Conference.
In the spirit of inclusivity and recognition of the absent Latin identities change of the title National Plan for Hispanic/Latino Ministry to National Plan for Latino Ministries embracing our brothers and sisters that do not have a Hispanic heritage.
Quotes from Groups:
"Not just "en", "de""
"God is calling the Hispanic/Latinos especially. Latinos need to be prepared to meet this future which is here. It would be a historical mistake if we don't prepare to change the world."
"As Hispanics/Latinos we have commonalities, but also differences; we are prepared by history to reach out to the world more than any other groups; We have a natural openness"
"We need to resist the temptation to over-simplify conversations about identity and race, we need to keep it complex to honor who we really are."
"1st and 2nd generation immigrant congregations need to re-create themselves every 1-2 generations if they are to remain monolingual and monocultural."
Recommendation to National Hispanic Plan and the Inter Ethnic Coordinating Committee  to take this to the General Conference: Maintain Certified Lay Missionary/Minister roles as useful categories in our churches and others in the world, not only as temporary stepping stones to move on in the process for ordained ministry or quicker access to certain ministries without current required education. Not everybody is called to license and/or ordained ministry and those categories are not accessible to everyone with gifts for some form or pastoral or community leadership. Lay ministers must be treated and valued justly, not as second-class citizens. Each annual conference should thoroughly review and reform the recruitment and remuneration of domestic lay pastors as well as international transfers
Assess, and improve core Wesleyan education at UM seminaries.
Finance, strengthen and expand theological education for Hispanic/Latino pastors by including classes on Latin American history and material on from various cultures in seminaries and summer course of study, expanding education via the web and establishing and promote scholarships for potential candidates.
Create a license to preach/course of study program for Portuguese Language candidates for ministry
National Plan should facilitate and assist Hispanics/Latinos in the UMC grant applications by creating Spanish forms and/or simplifying the application process.
Make theological schools more contextual
National Plan should create a different system that can coach and support Hispanic Latino ministry within the context and train clergy and laity in different areas.
Each Annual Conference should establish an Office of Congregational Development for Hispanic-Latino/a ministry (appropriate to each conference).
Conferences should provide local and in-person education, establish lay leadership academies with Spanish language materials (and/or make existing Lay Leadership Academies relevant for Hispanic/Latino leaders) and establish and promote scholarships for Hispanic/Latino lay leaders.
Develop effective leadership development trainings that are innovative, out of the box and relevant to today's reality and virtual reality.
Rethink how we develop leaders…consider other pedagogies – recognize the importance of organic learning and different learning styles which consider diversity, value emotional intelligence
Develop leaders who can reproduce leaders, equip the saints, build leadership teams.
Train pastors to work with trained laity.
Develop lay leadership development training alternatives for those with limited resources, time, literacy, mobility
Replicate mobile leadership education/training for lay leaders – e.g. CHREM in CalPac
Establish more networking opportunities between traditional and non-traditional leaders for relationship building and shared learning
Mentoring by trained elders made available to all leaders.
Long-term commitment (15-20 years) to ministries with poor and marginalized communities
Develop clear guidelines of accountability at all levels of the church (internally within the Hispanic community and beyond).
GBGM leadership over time proactively find the people who will have the greatest impact in their community in terms of service, identifying POTENTIAL in those who may have challenged circumstances or background, or not have the support of the church.
Develop leaders for the church and the world, to transform the world, including training in the areas of social holiness and transformational justice.
Learn from ecumenical examples.
Quotes from Groups:
"In responding to what kind of leaders we need right now; we need Leaders who have skills, passion, and competency paired to their context, Leaders who are relevant, invested, and open; Leaders who help you define who you are instead of telling you who you are" 
"We must move away from the monolingual and dictatorial leadership styles of the past"
Adopt a definition of multi-cultural that has been developed by organizations such as GCORR. Starting point–what is relevant to the ministry of the NPHLM. Definition that may paint a picture of a new possibility; new dream; direction–image of where we are going toward. Include LUSO, the browning of our community, mestizaje.
National Plan create a team on multiculturalism and diversity that develops human and material resources to train leaders in our structure and local churches, pastors and lay people, to be aware of authenticity, cultural competency and social justice.
Hispanic/Latino leaders should discuss the why/how of integration of Spanish and English congregations (i.e. Hispanic with Black, Hispanic with Anglo). The national conference should provide theological, logistical, and practical guidance on this issue. Develop capacity for multi-racial, not just multicultural. We need to recognize and deal with our own racism.
Collaborate with other Ethnic Plans like STBC.
Increase the number of new multicultural churches
Recommend that every church within the Annual Conference be engaged with Hispanic/Latino ministry in any shape or form so that Hispanic Latino Ministry becomes a common ministry across local churches/districts/conference/ general church, especially in transitional communities with high Hispanic/Latino population density
Tell the stories of multiculturalism inside and outside the church.
Identify the necessary elements for building effective multicultural congregations (e.g. time, reconciliation, patience, humility, family relationships, sharing of stories, sharing community through everyday struggles during the week, personal investment and personal risk, shared prayer and meals, language support – "ESL, SPL, French classes, nahuatl")
Ensure that seminaries and other teaching institutions include classes on  diversity and multiculturalism
Hold general boards accountable for intentionally equipping young leadership for bridge-building for cross cultural, intercultural, and multicultural leadership***
Create more sensitive environments for the purpose of including and involving youth and young adults.
* through mentorship and social media
* cultivating cultural competency across generations, languages, ethnic groups ….
* encourage and support spiritual, inspirational bilingual events for youth
* recognize and affirm values that are true for the young generations
* promote, support an experience of holistic wellness in the lives of the youth
* offer opportunities to serve locally
Internships/mentorships/global and national immersions for theological students/appointed clergy as well as existing events such as Exploration to work on intentional recruitment of persons of color. Increased media outreach to persons of color.
Intentionality to address our multi-generational, multi-lingual educational and theological diversity when resources are developed and implemented.
Quote from Group:
"Singing in gospel style, praying in Spanish, pentecostal witness, communion every Sunday in a liturgical methodist church…Services are about 2 hrs or 3 hrs because of the witness…A lady gave testimony about her alcoholism in spanish and a young white kid prayed for her in spanish then translated his prayer in english; community was forming, prayer and story, English and Spanish"